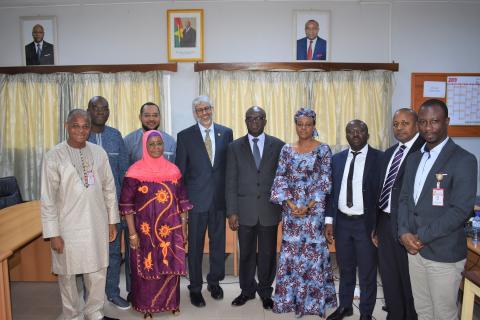 WAHO and EngenderHealth Discussed Strategic Partnership
Bobo-Dioulasso, 5 September 2019 - The Vice-President of Programs of EngenderHealth today 5 September 2019 paid a working visit to WAHO.
The visit was to discuss Strategic Partnership between WAHO and EngenderHealth.
One area of collaboration EngenderHealth is interested in is the implementation of the SHRAY project (Sexual and Reproductive Health of Adolescents and Young People in ECOWAS).
The Vice-president was accompanied by the Regional Director of Operations and Finance and the Regional Manager in charge of Partnership and Advocacy issues.
Vice-President of Programs / Vice-président des Programmes, EngenderHealth: *Mr. Mustafa Kudrati*